Intel's 7th Gen NUC is currently rolled out and after a resolved issue with the NIC driver, it's time to take a look at their capabilities as homeserver running VMware ESXi. NUCs are not officially supported by VMware but they are very widespread in many homlabs or test environments. They are small, silent, transportable and have a very low power consumption, making it a great server for your homelab. I've posted a preview of the new models about 2 months ago. Gen7 NUCs are available with i3, i5 and i7 CPU.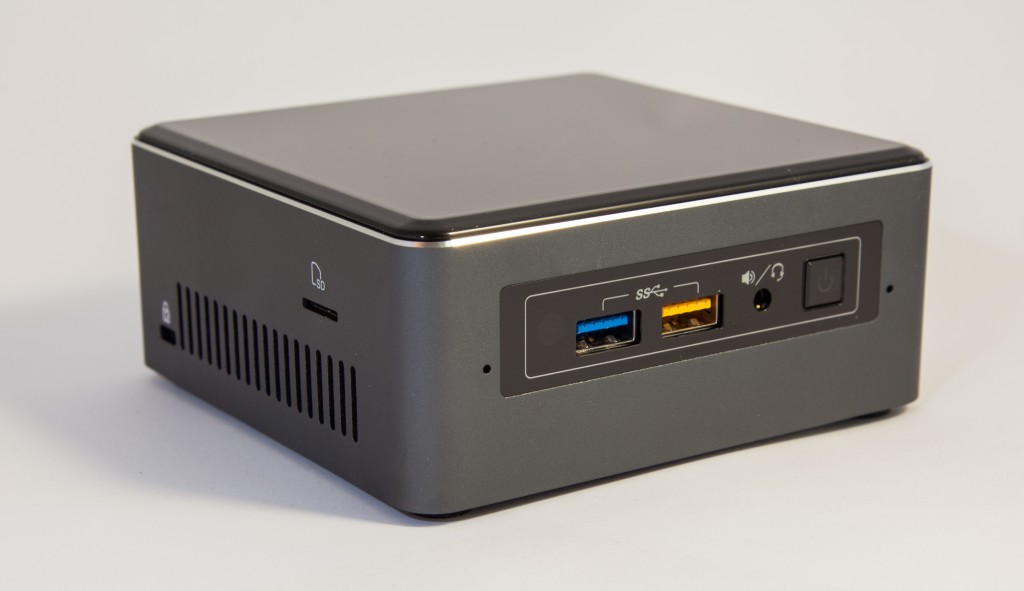 Features
7th Gen Intel Kaby Lake CPU
Up to 32GB of DDR4 SODIMM memory
Available with and without 2.5″ HDD slot
M.2 slot for PCIe or X4 Gen 3 NVMe
External Micro SDXC Slot
Intel I219-V Gigabit  Network Adapter
Thunderbolt 3 Port (USB-C)
Intel Optane Memory Ready
The Kit is shipped with:
Chassis (115x111x51mm)
System board
Processor (soldered)
Power adapter for different countries
Power cord
VESA bracket
To get an ESXi Host installed you additionally need:
Memory (1.2V DDR4-2133 SODIMM)
M.2 SSD (22×42 or 22×80), 2.5″ HDD or USB-Stick
Model comparison
Model (2.5")
NUC7i7BNH
NUC7i5BNH
NUC7i3BNH
no 2.5" Slot
-
NUC7i5BNK
NUC7i3BNK
Architecture
Kaby Lake (14 nm)
CPU
Intel Core i7-7567U
Intel Core i5-7260U
Intel Core i3-7100U
Base Frequency
3.5 GHz
2.2 GHz
2.4 GHz
Max Frequency
4.0 GHz
3.4 GHz
2.4 GHz
Cores
2 (4 Threads)
TDP
28 W
15 W
15 W
TDP-down
23 W
9.5 W
7.5 W
Memory Type
2x 260-pin 1.2 V DDR4 2133 MHz SO-DIMM
Max Memory
32 GB
USB Ports
2x USB 3.0 (front panel)
2x USB 3.0 (back panel)
2x USB 2.0 (internal header)
Thunderbolt 3 Port (40Gbps)
Yes
Yes
No
USB 3.1 Gen 2 Port (10Gbps)
Yes
Yes
Yes
Storage
M.2 22x42/80 slot for SATA3 or PCIe X4 Gen3 NVMe OR AHCI SSD
SATA3 2.5" HDD/SDD
SDXC Slot
LAN
Intel I219-V Gigabit LAN
Intel VT-x
Yes
Intel vPro
No
Available
March 2017
March 2017
February 2017
Price
490$
$400
$290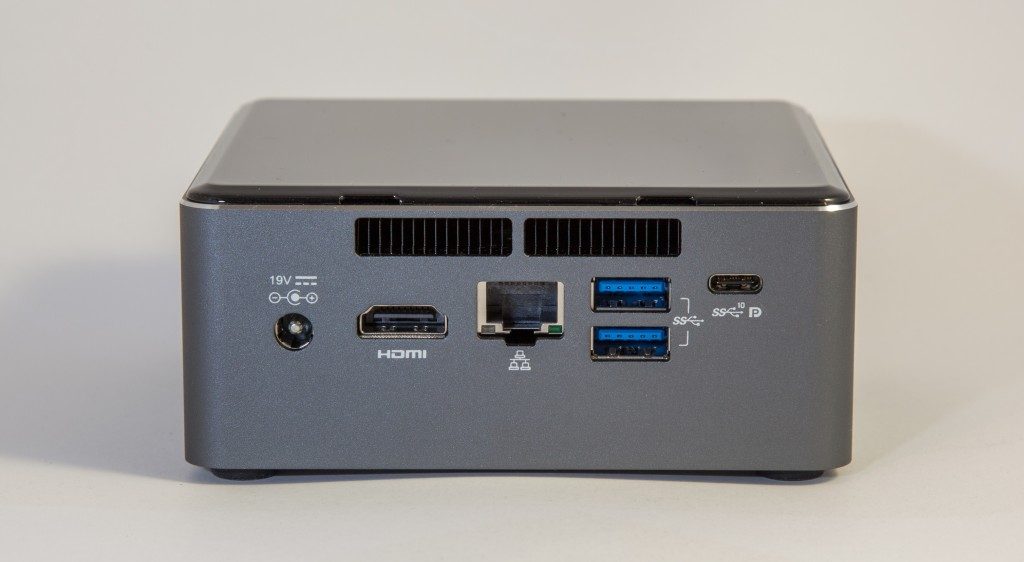 HCL and VMware ESXi Support
The NUC is not supported by VMware and not listed in the HCL. Some components were accidentally listed a few weeks ago but their listing has been removed. Not supported means that you can't open an SR with VMware when you have a problem. It does not state that the device won't work.
ESXi runs out of the box starting with the following releases:
ESXi 6.0 Update 3 (Build 5050593) released in February 2017
ESXi 6.5: Currently there is no release that works out of the box because there is a problem with the network driver. Refer to the installation section for installation instructions.
To clarify, the system is not supported by VMware, so do not use this system in a productive environment. I can not guarantee that it will work stable. As a home lab or a small home server it should be fine.
Network (Intel I219-V) - "No Network Adapters" Error
The network adapter does not work out of the box with any ESXi version, release prior to 2017-02-24. Currently, only ESXi 6.0 U3, which is bundled with the net-e1000e driver version 2.2.1-2vmw.600.3.57.5050593, works out of the box.
Intel Corporation Ethernet Connection (4) I219-V
Class 0200: 8086:15d8
Storage (AHCI and NVMe)
The AHCI driver for previous NUC versions was always available, but unsupported controllers were not correctly mapped to the driver. Therefore it was required to use the additional sata-xahci package by Andreas Peetz (v-front.de). This workaround is no longer required. ESXi should detect all devices connected with AHCI or NVMe.
There is a well-known problem with NUCs running ESXi 6.5 and the native AHCI driver. If you notice bad performance (esxtop displays write latency over > 1000ms) disable vmw_ahci and reboot the box:
# esxcli system module set --enabled=false --module="vmw_ahci"
SD Card
7th Gen NUCs are equipped with a Micro SDXC Slot. Unfortunately, there is no driver available for ESXi at the moment so it's not possible to use the SD Card slot.
Tested ESXi Versions
VMware ESXi 5.5
VMware ESXi 6.0
VMware ESXi 6.5
Delivery and assembly
The Box contains a short description how to open and assemble the components. The system is a little bit heavier than it looks and has a high build quality. The upside is very scratch-sensitive, so be careful with it.
The installation is very simple. Remove 4 screws on the bottom and remove the lid and the 2.5" drive holder. The assembly takes about 5 Minutes to open the NUC, install memory, NVMe SSD module and a 2.5" drive.  If you are familiar with previous NUCs, you might notice that the 2.5" holder is no longer the lid itself.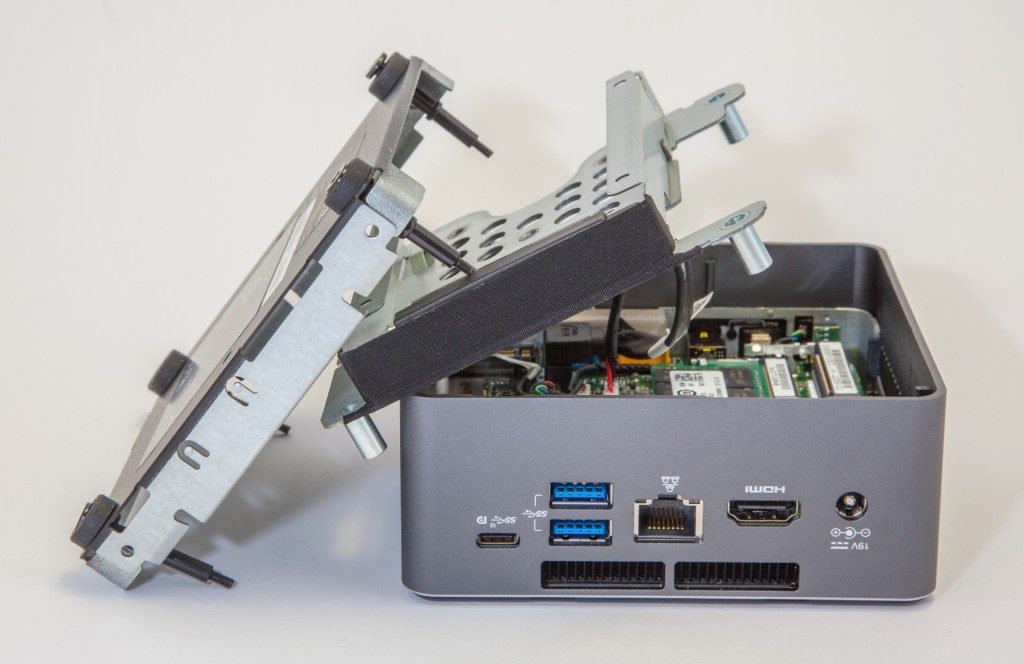 Installation
ESXi 6.0
No customization is required to install the latest ESXi 6.0 versions on 7th Gen NUCs. You can use the image provided by VMware to Install ESXi:
ESXi 6.5
[Update May 2017: I've replaced the PowerCLI Image creation because of a change in ESXi 6.5 Build 5146846]
If you try to install any version of ESXi 6.5, the installer first seems to stuck for about 2 minutes at "nfs4client failed to load" and then fails with a "No Network Adapters" error. The error is caused by a problem with the network driver. While the problem has already been identified and there was a new driver in Build 5146846 (Released 2017-03-14), the installer still fails.
It seems that the problem has been tried to fix in ESXi 6.5 ne1000 0.8.0-11vmw.650.0.14.5146846, which is the new native driver only used in ESXi 6.5. The net-e1000e driver version 2.2.1-2vmw.600.3.57.5050593 which was used in ESXi 6.0U3 has not made it into the official ESXi 6.5 bundle.
To create a working ESXi 6.5 installer, just remove the ne1000 package from the official bundle and add the newer net-e1000e package:
Get the latest version of PowerCLI
Create a customized ESXi 6.5 ISO

Add-EsxSoftwareDepot https://hostupdate.vmware.com/software/VUM/PRODUCTION/main/vmw-depot-index.xml
New-EsxImageProfile -CloneProfile "ESXi-6.5.0-20170404001-standard" -name "ESXi-6.5.0-20170404001-NUC7" -Vendor "virten.net"
Remove-EsxSoftwarePackage -ImageProfile "ESXi-6.5.0-20170404001-NUC7" -SoftwarePackage "net-e1000e"
Remove-EsxSoftwarePackage -ImageProfile "ESXi-6.5.0-20170404001-NUC7" -SoftwarePackage "ne1000"
Add-EsxSoftwarePackage -ImageProfile "ESXi-6.5.0-20170404001-NUC7" -SoftwarePackage "net-e1000e 3.2.2.1-2vmw.600.3.57.5050593"
Export-ESXImageProfile -ImageProfile "ESXi-6.5.0-20170404001-NUC7" -ExportToISO -filepath ESXi-6.5.0-20170404001-NUC7.iso

Install ESXi 6.5. The simplest way to install ESXi is by using the ISO and Rufus to create a bootable ESXi Installer USB Flash Drive.
If you have already installed ESXi 6.5 (with a USB NIC for example) you can install the newer driver with the following command. You also want to remove the ne1000 package here:
# esxcli network firewall ruleset set -e true -r httpClient
# esxcli software vib install -v https://hostupdate.vmware.com/software/VUM/PRODUCTION/main/esx/vmw/vib20/net-e1000e/VMware_bootbank_net-e1000e_3.
2.2.1-2vmw.600.3.57.5050593.vib
# esxcli software vib remove -n ne1000
Performance
The performance of a single NUC is sufficient to run a small home lab including a vCenter Server and 3 ESXi hosts. It's a great system to take along for demonstration purposes. Currently, I run a 3-NUC Cluster that runs about 33 virtual machines including 2 vCenters, virtual ESXi Hosts, vSAN and NSX.
The following chart is a comparison based on the NUCs PassMark score:

Power consumption
NUCs have a very low power consumption. My 7th Gen i3 NUC with an M.2 NVMe averages at about 30W. With that, the average operating costs are at about 5-6 Euros per month:
30 watt * 24 h * 30 (days) = 21,6 KWh * 0,25 (EUR) = 5,40 EUR
Consumption measured with Voltcraft Energy Monitor 3000
Power Off Issue
When you shut down the NUC from the vSphere Client or with SSH it does not switch off completely. I haven't found a solution on that yet.
Shopping Guide
| | | |
| --- | --- | --- |
| 1. | Chassis | |
|  2. | Memory | |
|  3. | M.2 SSD | |
|  4. |  2.5" HDD | |
|  5. | USB Stick | |