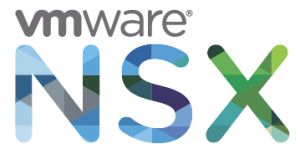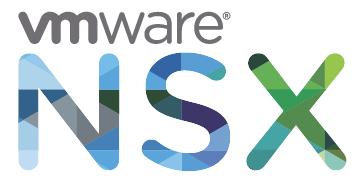 VMware NSX is the network virtualization platform for the Software-Defined Data Center (SDDC). When you run NSX you might need to identify the version or check whether there is a newer version available.To quickly identify the version I've created this build number database.
To keep track of latest versions you can also use my vTracker or the Latest Versions page.
[Last Update: June 08, 2017] - If you miss any Build, please contact me.
VMware NSX for vSphere 6
VMware NSX for Multi-Hypervisor
| Name | Release | Controller | Manager |
| --- | --- | --- | --- |
| VMware NSX for Multi-Hypervisor 4.2.6 | 2016-03-28 | 46656 | 46659 |
| VMware NSX for Multi-Hypervisor 4.2.5 | 2016-03-03 | 46495 | 46501 |
| VMware NSX for Multi-Hypervisor 4.2.4 | 2015-04-23 | 42965 | 42977 |
| VMware NSX for Multi-Hypervisor 4.2.3 | 2015-01-29 | 41300 | 41311 |
| VMware NSX for Multi-Hypervisor 4.2.2 | 2014-11-25 | 40233 | 40244 |
| VMware NSX for Multi-Hypervisor 4.2.1 | 2014-10-04 | 39256 | 39263 |
| VMware NSX for Multi-Hypervisor 4.2.0 | 2014-08-19 | 38154 | 38158 |
| VMware NSX for Multi-Hypervisor 4.1.4 | 2014-10-04 | 39250 | 39258 |
| VMware NSX for Multi-Hypervisor 4.1.3 | 2014-07-01 | 36327 | 36337 |
| VMware NSX for Multi-Hypervisor 4.1.2 | 2014-04-19 | 34880 | 34891 |
How to identify NSX Build Number
NSX Manager Web Interface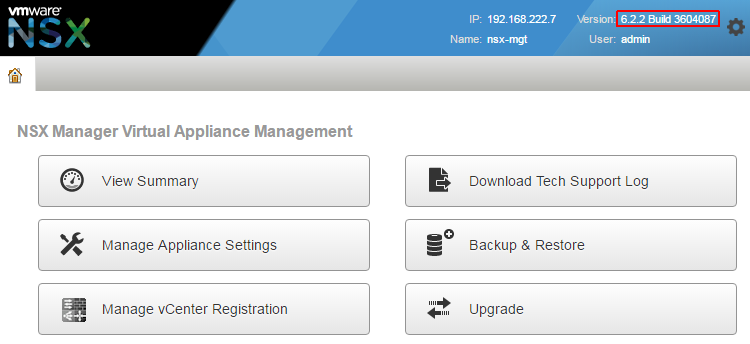 vSphere Web Client > Network & Security > NSX Managers 


vSphere Client Virtual Machine Summary Tab


NSX Manager CLI [show version]