A problem I ran into a couple of times in VMware Cloud Director 10 is that you can't delete an organization network, despite it is definitely no longer in use by anything. When you try to delete the network, the following error message is displayed: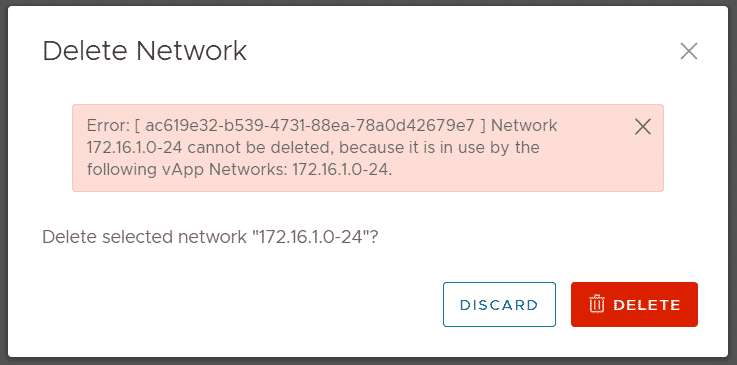 Error: Network 172.16.1.0-24 cannot be deleted, because it is in use by the following vApp Networks: 172.16.1.0-24.

From my observation, this happens quite often when you work with Datacenter Groups, which has been implemented in VCD 10.2. But I've also seen it before. As stated in the error message, the network was added to a vApp, but actually, the vApp does no longer exist.
In this article, I'm explaining how to remove undeletable networks without messing with the VCD Database.
Read more »