Intel vPro, included in the Next Unit of Computing (NUC), is a out-of-the-box remote management systems. The i5 model has the AMT with vPro Feature that allows remote KVM, without additional components. The remote console is not available through the Web Interface, so the feature might be hidden. In this post I am going to explain how to use the KVM Feature.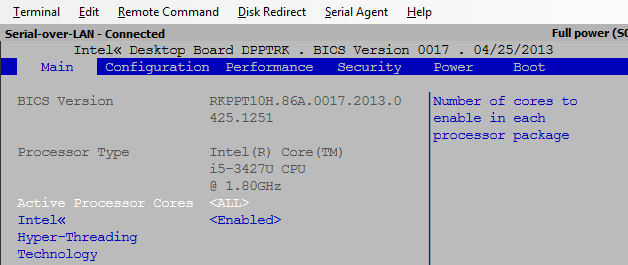 1) Power on the Intel NUC, go to the MEBx Bios (CTRL+P)
2) Set a Password
3) The Webinterface should be available now (http://IP:16992/)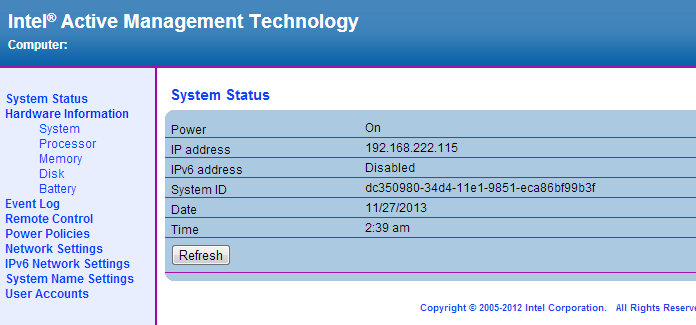 4) Download and install Manageability Developer Toolkit Binary
5) Download and install RealVNC
6) Open Manageability Commander Tools (Comes with the Manageability Developer Toolkit)
7) Click Add known Computer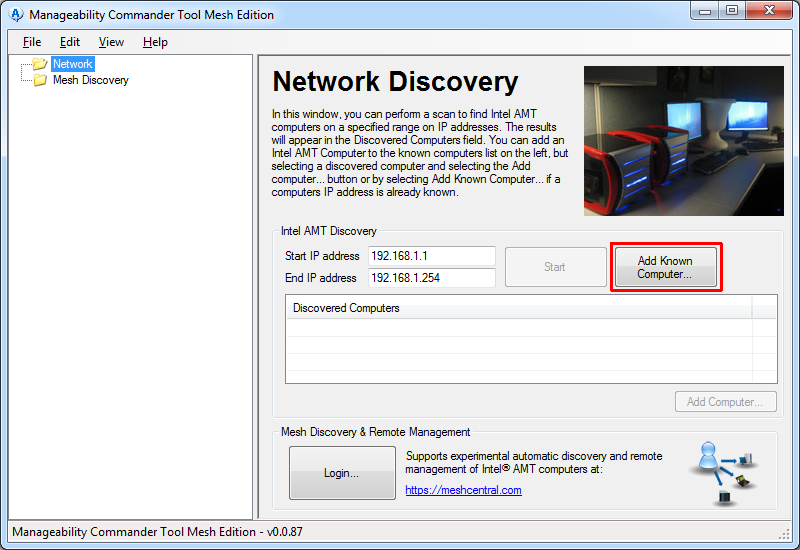 8) Enter IP address and login credentials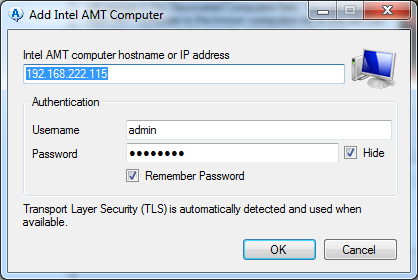 9) Select the device, and click Connect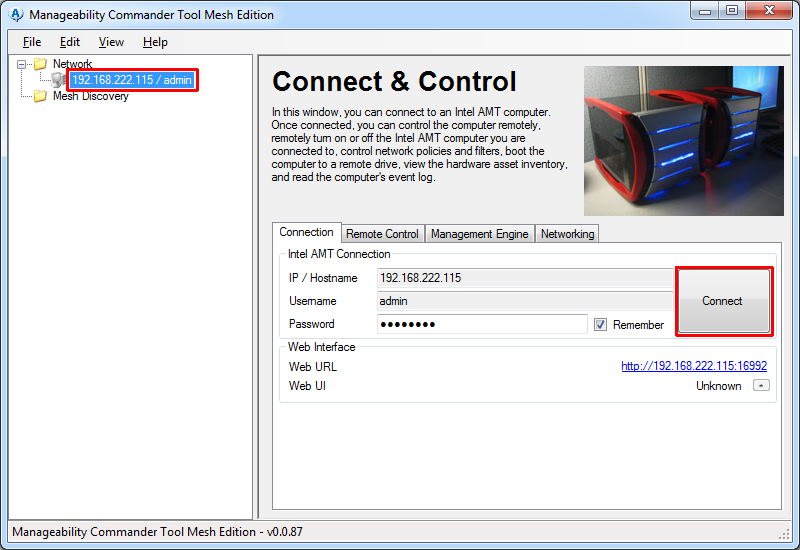 10) Open Remote Control Tab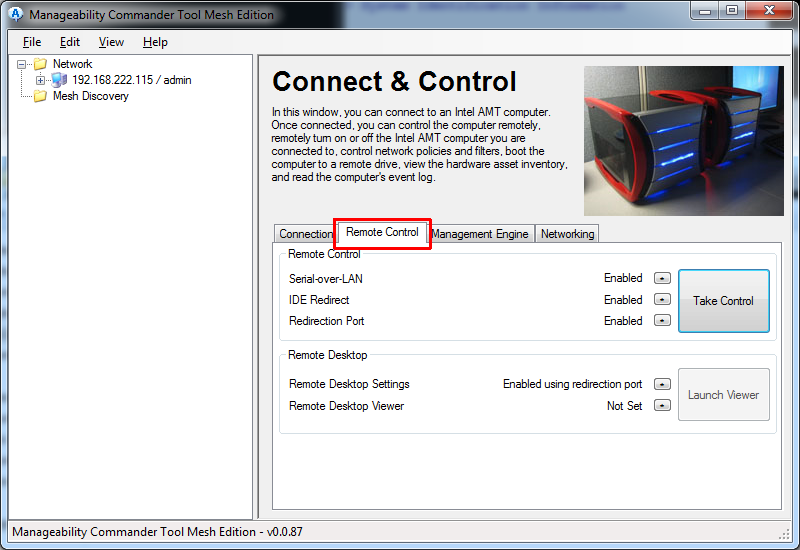 11) Configure Remote Desktop Viewer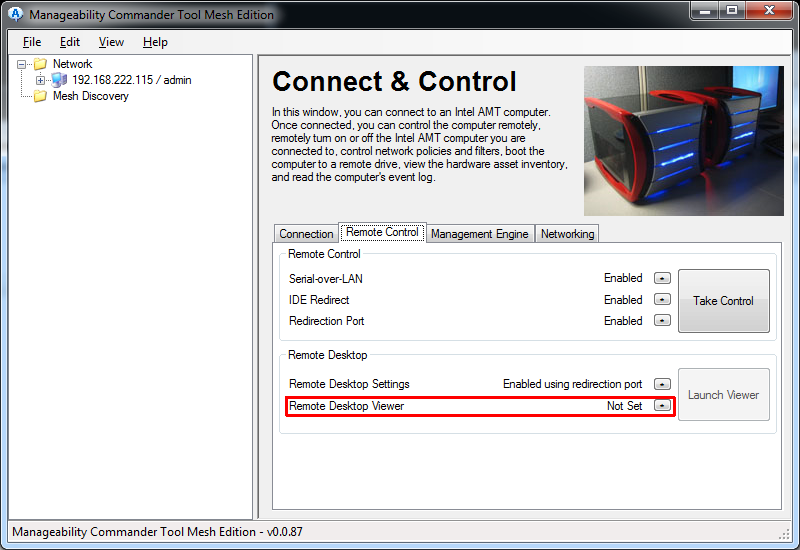 12) Select RealVNC and select the Viewer Path

13) Click Take Control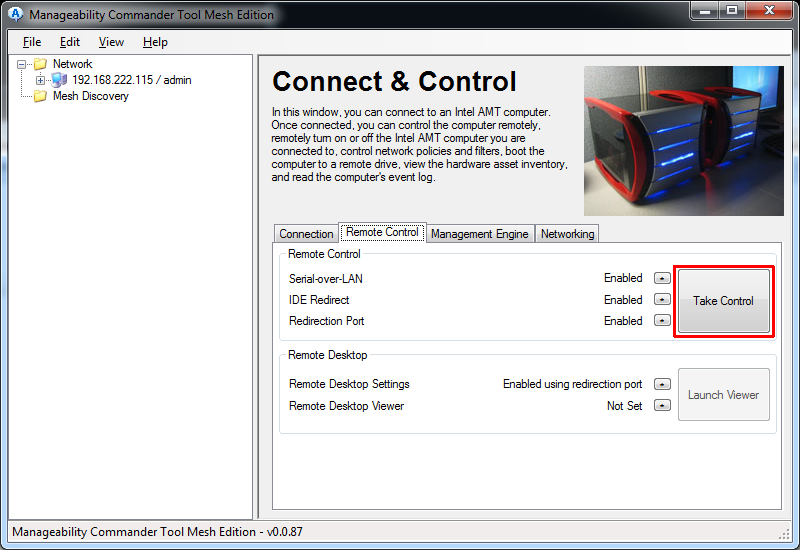 14) The Remote Console should open and connect to the NUC.