Instead of using the vSphere Client to mount VMware Tools ISO files, you can also use a repository provided by VMware to download the package. In my opinion, this is much more comfortable. You copy the installation package to your fileserver and install VMware Tools without having to use the vSphere Client.
You can either download the .exe file or the VMware tools ISO image.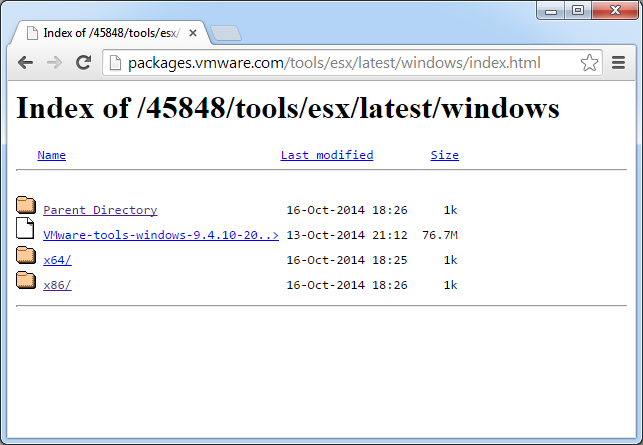 The repository contains a copy of all VMware Tools since ESX 3.5 but since vSphere 4.1 each VMware Tools are compatible to all versions of ESXi. You are not tied to your currently running ESXi version. Just use the latest package, which is fully supported with all ESXi 4.x and 5.x.

VMware Product Interoperability Matrixes