This is the second part of the VCP6-DCV Delta Study Guide. It covers the basics on how to prepare for VMware exams. VMware exams questions are typically very real world related. To pass the exam you have to prove that you actually work with VMware products.
Get hands on experience - Build a Lab
VMware puts a great effort in education and provides evaluation versions for nearly every product. The easiest way to build a lab is by installing all components as virtual machines in VMware Workstation. If you want to work with physical hardware, you might want to use a HP Microserver or an Intel NUC.
vCenter Server and ESXi installation is very straightforward and as this is a delta study guide and you are already VCP certified, I won't go any further into the basic installation.
To prepare for the exam, you should make yourself familiar with the following products:
ESXi Hypervisor (Install at least 2 or 3)
VMware vCenter Server for Windows
VMware vCenter Server Appliance
vRealize Operations Manager
VMware vSphere Replication
VMware vSphere Data Protection
You can get download access to the evaluation copy here: VMware Evalcenter (Login required)

Hosted Labs
If you can't or don't want to build your own testing environment, you can use VMwares Learning Platform aka. VMware HOL. The HOL-SDC-1410-testdrive Lab is a 6 hour lab, created as introductory lab to demonstrates the core features and functions of vCenter and vSphere with Operations Management.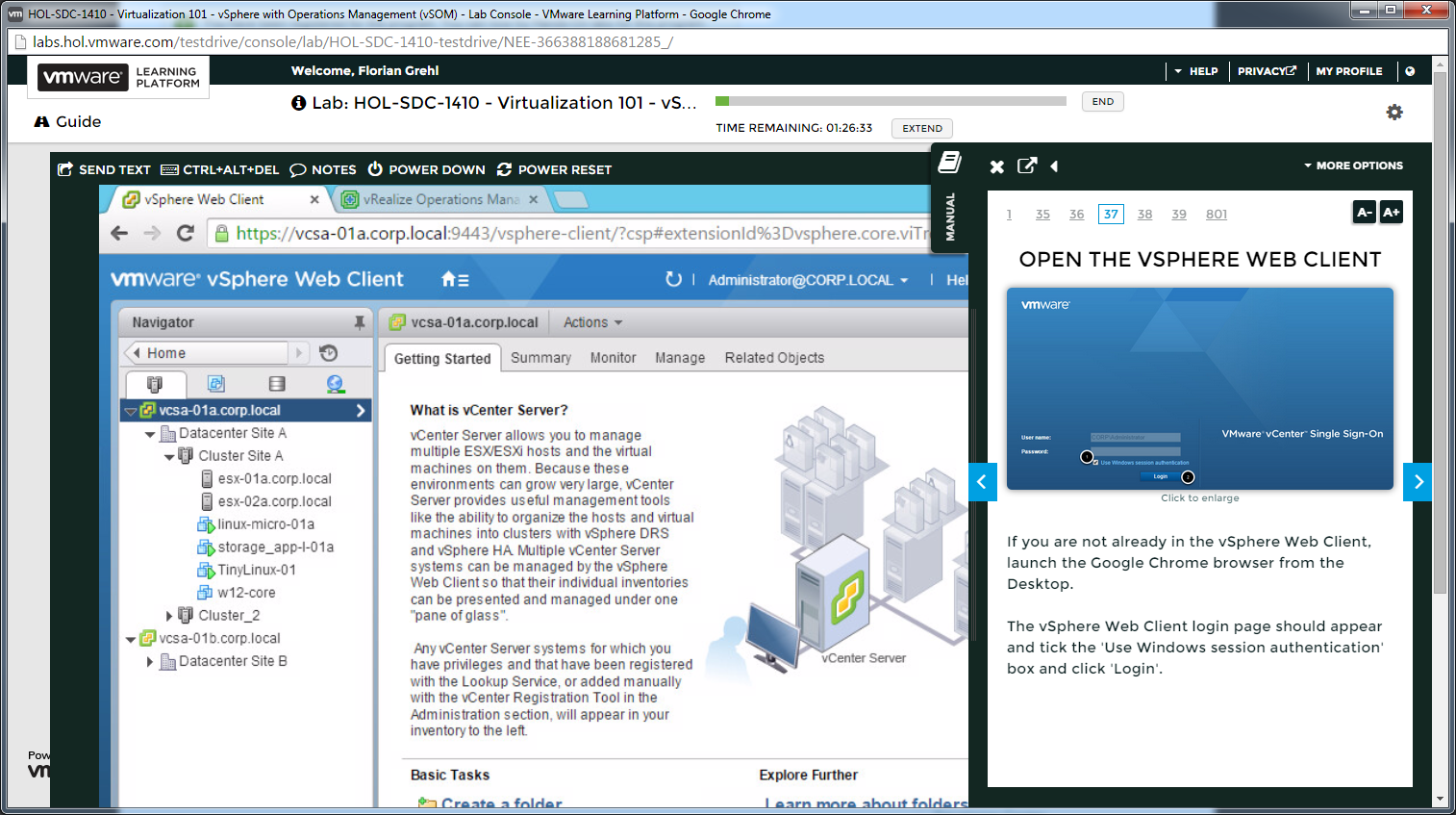 The lab is completely free and you can start it whenever you want, in less than 5 minutes. Just enroll here and start exploring all features of vSphere 6.0.

VMware Documentation
The official source for all information about vSphere 6 is in the VMware Documentation Center. There you can find all information you need to pass the exam.
Classroom Training
If you prefer to attend an official course, you can have a look at VMware vSphere: What's New [V5.5 to V6] which is a 2 day course that covers all new topics of vSphere 6.0.

Exam Experiences
Ready for the exam? Many bloggers write about their experience with the VCP6-DVC Delta exam. It's always a good idea to read first hand information from people who have just attended the exam.
Part 1 - vSphere 6 Summary
Part 2 - How to prepare for the Exam?
Part 3 - Installation and Upgrade
Part 4 - ESXi Enhancements
Part 5 - Management Enhancements
Part 6 - Availability Enhancements
Part 7 - Network Enhancements
Part 8 - Storage Enhancements