Intel NUCs with ESXi are being used as home servers and in many home labs. If you are generally interested in running ESXi on Intel NUCs, read this post first. Officially, it is limited to 16GB memory which might come a little bit short for virtualization labs. Recently Crucial has launched 16GB DDR3L modules for an affordable price (Intelligent Memory was the first in the market with 16GB modules, but they were quite expensive). I've ordered two Crucial 16GB modules (CT204864BF160B) and tested them in my 5th Gen Intel NUC (NUC5i5MYHE).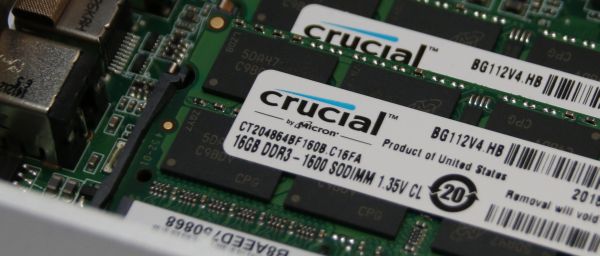 Both modules are detected in the UEFI without any issues:


ESXi 6.0 boots and detects the memory flawlessly: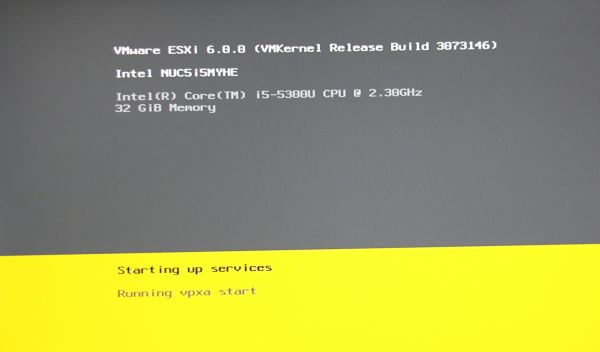 The Crucial 16GB DDR3L SODIMM module are available as single module or kit:
Please note that these modules are not officially supported. You can see the maximum supported memory on the NUC Comparison page. That means that there is no guarantee that it works without problems.
All 5th Gen NUCs have Broadwell CPUs so I assume that these modules also work with other models:
Intel NUC5i7RYH
Intel NUC5i5RYH
Intel NUC5i5MYHE
Intel NUC5i5RYK
Intel NUC5i3RYH
Intel NUC5i3MYHE
Intel NUC5i3RYK
This is a side-by-side comparison of 8GB (left) and 16GB (right) Crucial modules: