[UPDATE 6. Oct] The Snapshot Bug has been fixed!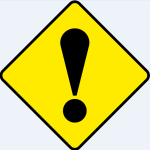 VMware has a major bug in their latest ESXi 5.5 Patch, released on September 16, 2015.
Affected Product:
VMware ESXi 5.5 Update 3 (build number: 3029944)
VMware KB: KB2133118
After upgrading to VMware ESXi 5.5 Update 3 an unexpected virtual machine failure might occur after snapshot consolidation. This issues occurs due to a segmentation fault when changing the snapshot tree data-structure.
Error Messages from the virtual machines log (vmware.log):
SNAPSHOT: SnapshotDiskTreeFind: Detected node change
Unexpected signal: 11.
Currently, there is no resolution.
If you have already upgraded, perform a rollback to the latest version:
Reboot ESXi Host
When the Hypervisor progress bar starts loading, press Shift+R.
The following warning is displayed:Current hypervisor will permanently be replaced
with build: X.X.X-XXXXXX. Are you sure? [Y/n]
Press Shift+Y to roll back the build
Press Enter to boot