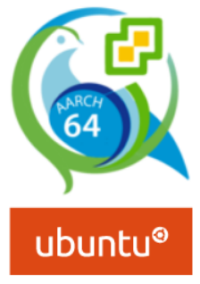 VMware Tools is a set of utilities and drivers that improve the performance and management of your Virtual Machines. They are essential when running VMs on ESXi. With the recently released ESXi Arm Edition Fling, you want to make sure that you have them installed.
Ubuntu is a Linux distribution based on Debian. It is officially released in three editions: Desktop, Server, and Core. Ubuntu is released every six months, with long-term support (LTS) releases every two years. As of 22 October 2020, the most recent long-term support release is 20.04 ("Focal Fossa"), which is supported until 2025 under public support
Unfortunately, a compiled version of open-vm-tools for arm64 is not available for many common Guest Operating Systems, so you have to compile them from VMwares Repository at GitHub.
This article explains how to compile open-vm-tools for Ubuntu 20.04 LTS arm64.
Read More »VMware Tools for Ubuntu 20.04 LTS arm64 on ESXi-Arm