After upgrading a vCenter Server Appliance (vCSA) multiple times, it might result in having very large virtual disks. The reason for the growth is, whenever you upgrade the vCenter you have to select a bigger size. In some cases, you might end up with a vCenter that has over 1TB of storage allocated, but less than 100GB in use.
When upgrading vCenter 6.7 to vCenter 7.0, the upgrader calculates the source machine size based on the old Virtual Machines Disks and allocated memory. It doesn't matter how much is actually in use. Here is an example of a "Tiny" vCSA 6.7 that I want to upgrade. The system currently has 416 GB allocated, which means that I can't upgrade to "Tiny".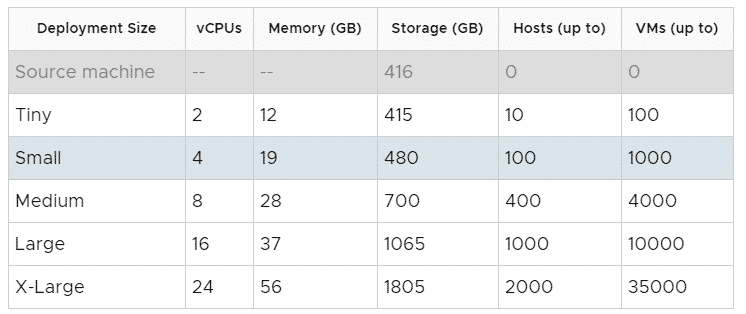 In this article, I'm describing how to shrink the Virtual machine to prevent it from growing during the upgrade. I recommend using this method only before an upgrade because it will change the order of VMDKs attached to the vCenter. While this shouldn't be a problem for the vCenter itself, it might result in problems when you need VMware GSS.
Read More »How to Shrink vCenter Server Appliance (vCSA) Disks