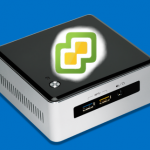 VMware vSphere ESXi 7.0 is here and while you might want to wait before you upgrade your production, it's time to explore the new features in your Homelab. I've received questions on whether it is safe to upgrade and some folks are already having trouble with the upgrade.
First of all, short answer:
Yes - ESXi 7.0 will run on 5th - 10th Gen NUCs.
Long answer...