VMware ESXi Installation can be automated by leveraging kickstart configurations. The kickstart configuration is a simple script that tells the Installer how to Install and configure ESXi.
A Kickstart configuration is commonly used for PXE boot installations and copied from the network. Another installation option is to create a bootable flash drive and copy the kickstart file to that drive. In some cases, when your infrastructure does not support PXE and you can only mount ISO files using remote management, you might want to inject the kickstart file into the ESXi Installation ISO.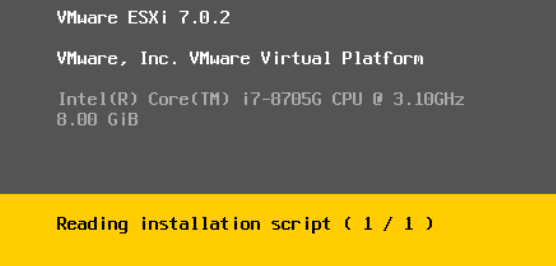 This article explains how to inject a Kickstart scripted installation configuration to an official VMware ESXi ISO.
Read More »Automated ESXi Installation - Inject Kickstart File to ESXi ISO