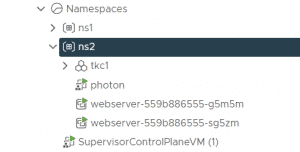 This article explains how you can create Virtual Machines in Kubernetes Namespaces in vSphere with Tanzu. The deployment of Virtual Machines in Kubernetes namespaces using kubectl was shown in demonstrations but is currently (as of vSphere 7.0 U2) not supported. Only with third-party integrations like TKG, it is possible to create Virtual Machines by leveraging the vmoperator.
With the kubernetes-admin, accessible from the SupervisorControlPlane VM, you can create Virtual Machines today.
Please keep in mind that this is not officially supported by VMware.
Read More »Create Virtual Machines in vSphere with Tanzu using kubectl